PUREX: Point-of-Use Heat Exchangers
Featured Supplier: Exergy
If your process involves dispensing water-for-injection (WFI) or purified water (PW), there are often many advantages to specifying an efficient and reliable point-of-use (POU) heat-exchanger system. PUREX is a revolutionary turnkey POU system from Exergy that has enabled users to maximize safety and efficiency while also simplifying their process.
PUREX POU systems are engineered to dispense temperature-controlled WFI and PW to meet the high-quality requirements and hygienic standards of the pharma, biopharma and other life sciences industries. Each unit is ASME BPE compliant and receives comprehensive factory acceptance testing (FAT) with optional site factory acceptance testing (SAT) also available. The system features advanced automation options allowing for integrated management of the POU system and client controls. PUREX POU models range from standard pre-engineered units to highly customized designs and have flow rates from 0.5 GPM to 25 GPM.
Below are several key benefits of using the PUREX POU system:
Easy to install, operate, and maintain
Automated or manual operation
316L SS Construction
ASME BPE compliant
All product contact surfaces passivated
Fully drainable with no dead legs
Compatible with CIP & SIP
Instant hot or cold WFI or PW available at POU
Sanitary Double-Tube Sheet heat exchanger
Below is a summarized process flow description to illustrate how the system functions during various operational stages:
Water For Injection (WFI) systems
Purified Water (PW) systems

Point-of-use cooling
Cool WFI/PW from 80-85°C to 20-40°C
Founded in 1979, Exergy has become a leading provider of heat-transfer equipment and solutions for bioprocessing and other life sciences applications. Their heat exchangers are suitable for a wide range of applications and can handle extreme process conditions with ease. Also, utilizing proprietary software, the engineers at Exergy are able to design optimal solutions with unmatched assurance that the final product will meet and exceed expectations.
No matter what phase of a project you are in, Acuity is here to help. We commonly work with customers to assist with process development, material selection, space optimization solutions, etc. and provide full quality, regulatory, and product validation support. Contact us today for a free application assessment.
Download Brochure
Contact Us
Blogs & case studies related to heat transfer
Especially during a pandemic, few industries are more important to the nation than the pharmaceutical…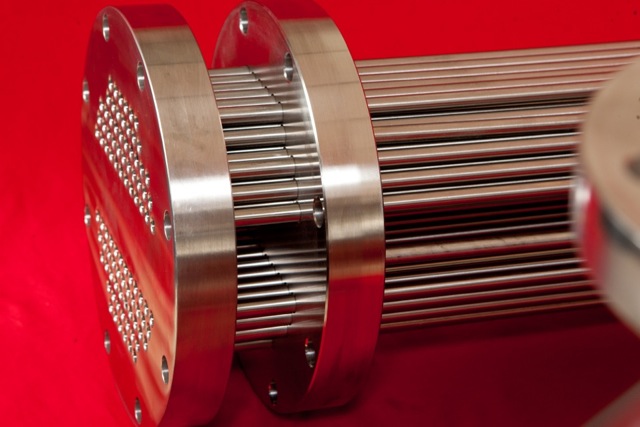 How do you locate, size, and expedite shipment of a sanitary heat exchanger replacement after…
Heat exchangers are everywhere. They are in cars (radiators), homes (refrigerators and air conditioners), factories,…
Need a Heat Exchanger for a BioProcess or Pharma Application? Contact Us for a Custom Quote: